I am definitely a star struck New Yorker. Put me in a crowd of strangers and I will find the one person who had even the tiniest role in the latest TV show or Broadway play. But this week, I have been seeing stars of a different nature: the stars that come from the pain of a herniated disk. Fortunately, I am recovering and feeling much better. The only benefit of being bedridden has been that I have had lots of time to catch up on reading/viewing that file of downloads, that we all have, marked, "Read When I Get the Time." Well, I had the time and I want to recommend two exceptionally useful resources to you: one pdf and one video.
Business pal, Jill Konrath, author of the new best seller "Agile Selling," wrote a wonderful pdf called "LinkedIn Sales Secrets Revealed." It has real stories of real people who have closed hundreds of thousands of dollars in new business using LinkedIn—and they tell you how they did it. A must read.
Kurt Shaver, a name new to me, is founder of The Sales Foundry. He offers really useful tips on how to use Linkedin to increase business –much more direct and practical than any other of the supposed social selling gurus out there I've seen. In addition to his site, which is chock full of additional resources, check out his recent Brighttalk video, "Linkedin Update: New Features and Advanced Techniques."
Don't wait to get sick to read/listen to Jill and Kurt. Their information is really worth making the time now to read/listen to what they have to say.
Anne Miller
Words Matter - Make What You Say Pay!
---
NEW! While I am on the subjectI of new and useful resources to help you grow your business, let me toot my own horn for a moment and also recommend The Simple Sales Presentation Plan. All my 25+ years of proven secrets, strategies, tips, templates & techniques to win big business is available for the first time --ONLINE-- everything you need to create compelling messages that sell, influence & persuade.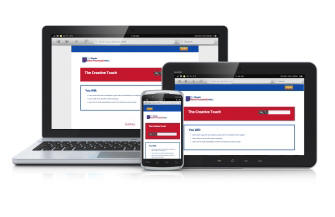 Work at your own pace. Take your presentation success to the next level.
To check out the new program and see what you get, CLICK HERE.
P.S. Did I mention the money-back guarantee?I am so sure you will benefit from this program that you have my unconditional money-back guarantee.
Go ahead. Take a look and start closing business faster CLICK HERE
__________________________________________________________________________