COMPLIMENTARY EBOOK
No One Hears Your Pounding Heart!
The Ultimate Guide to Presentation Confidence
How does the publisher of a top business magazine pull it together before a presentation?
What did the world's most famous opera singer do to feel less alone on stage?
How does the Chief Marketing Officer of a Fortune 100 company camouflage nerves?

Discover the latest research and 50+ proven (& sometimes surprising) tips and strategies to help you be cool, calm, & confident in presentations
The night before
The morning of
Before you enter the room, &
In the room
COMPLIMENTARY EBOOK
What's Your "Presentation Engagement Power" Profile?
This ebook is based on twenty-five years of analyzing the success factors in thousands of presentations from salespeople, managers and C-suite executives in many industries. It is not your information alone, but what you do with that information that separates mediocre presenters from top performers.

How well do you engage, excite, persuade, and hold listeners' attention throughout your presentations?

In "Presentation Engagement Power," you'll discover
The 4 PEP factors common to winning presentations
How to determine your own PEP profile
Tips for strengthening each of the PEP factors in future presentations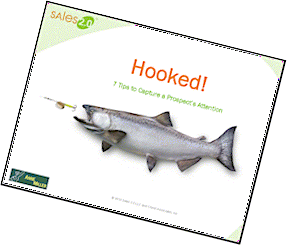 COMPLIMENTARY EBOOK
Hooked! - 7 Tips to Capture a Prospect's Attention
Measure Your Impact!
Creative new ways to compete in today's information saturated, short attention span world. Get heard. Get in. Get results!