Agendas in presentations are usually seen as afterthoughts, useful low-level roadmaps, or necessary evils. Big mistake! An Agenda skillfully used can make or break a presentation. How much thought do you give to this part of your presentations?
An Agenda strategy takes into consideration: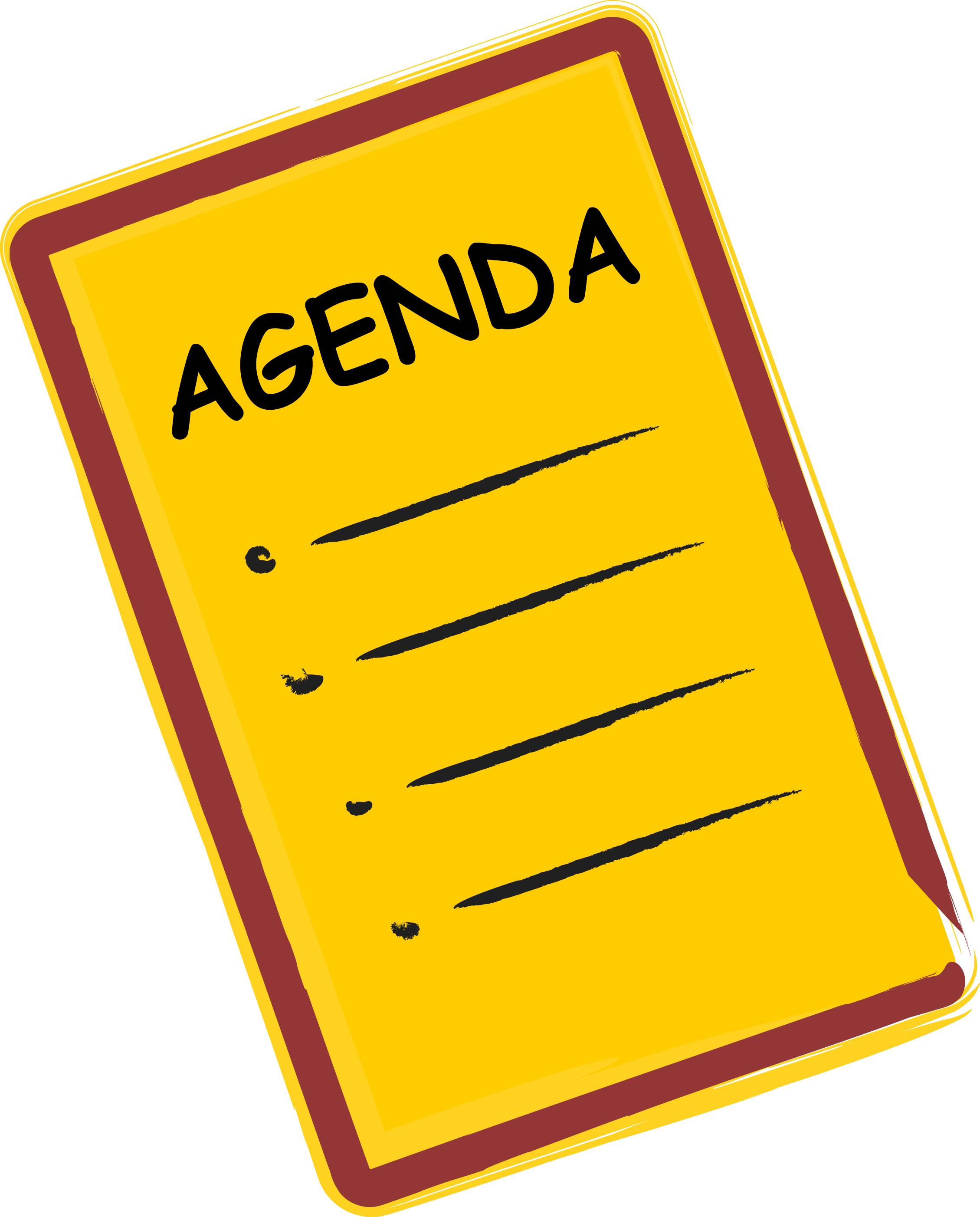 · Timing
· Content
· Agreement and Feedback
Timing is Everything
If you have an agenda, the best place to put it is AFTER the Opening, when your buyer is desirous of hearing what you have to say. Putting an agenda upfront is deadening and signals to people that this is going to be "another boring presentation."
Content: Will They Love it or Lose It?
Which Agenda would resonate more with you?
· "I will talk about what we do, how we do it, success stories, implementation, and costs."
· "You'll see what we do and how that applies to you; why clients like you appreciate our process; stories of clients who solved the same issues you are facing; and how easy it will be for you to implement here at XYZ; the return for your investment; and then next steps."
Clearly the second Agenda is more appealing because it revolves around you the buyer both in the pronouns and in the relevance of each item, while the first is merely a dull unconnected laundry list of topics.
Also by including "Next Steps" in the second Agenda as the last item, you are setting up the expectation in a very non-pressuring way of moving forward in the business relationship. This makes it much easier for you as the salesperson to naturally move to a next step at the conclusion of the presentation.
Get Agreement and Feedback
If you are one-on-one or in a small group, get agreement on the agenda. You don't want to be going down a path in which your buyer is not interested. You may get agreement simply by pausing at the end of the agenda and looking for nods of agreement.
Or, you may actually ask for agreement:
· Does this meet your expectations?
· Will this address all the issues?
· Is this what you had in mind?
You may take checking for agreement one step further and ask, "Is there anything on this list you want us to particularly focus on?"
If they point to one topic, you may choose
· To explore further why that is particularly important at that moment
· To begin with that, or
· To simply reassure them that you will definitely go into detail on that
In all cases, you are learning what is important to them and can adjust your timing and presentation to what they really care about.
(Re)Consider the Lowly Agenda
An Agenda is not just a throw away list of presentation topics. An Agenda is an important part of the presentation experience for the buyer. Used strategically, an agenda will strengthen the tie to your buyer and further align his interests with your goals.
What is your Agenda strategy?
Anne Miller
---
For Fresh Thinking on Getting Others to Really "See" What You Are Selling. Check out "The Tall Lady With the Iceberg: the power of metaphors to sell, persuade, & explain anything to anyone." Now available in Audio, as well as Print and on Kindle.
---
Having a meeting? Make it fun, practical & profitable! Call today for fresh program ideas for an unforgettable & high pay-off session. 212 876 1875 or email amiller@annemiller.com
"I heard rave reviews from our entire team. You truly inspired each of them to think differently and most importantly, gave them the tools to use going forward. Thank you!" EVP Triad Retail Media
---
Words Matter – Make What You Say Pay!
If you like these posts, please share them with friends, colleagues, and clients. Thank you.