"Nothing Succeeds

LIke

Success." How many times have you heard this in business and, yet is this really true?...
Success is good. Success is what we strive for

. Right? Yes, but there is a risk that comes with success. As we all begin the new year it is good to recall what Bill Gates, no small success himself, said about the danger of success. "Success is a lousy teacher. It seduces smart people into thinking they can't lose." (Lehman Bros.and

The Nook are two examples that jump to mind.)
The questions to ask for your business, however, are
How seduced have you become by your success?

What accounts might you be taking for granted?

What business systems and models have become sacred cows for you that should be revisited and updated or revised?

What language are you using in meetings, presentations , and demos with prospects and clients that need to be strengthened to connect, build trust, and close business?
Can you answer in the affirmative for each of the following?
Are you following a sales process that matches how buyers buy today, not how they bought yesterday?

Do you engage in client centered ROI conversations or get lost in old feature/benefit laundry lists?

Do you communicate value in current partnering language or present in past pitch speak?
Given uncertain times, intense competition, and increased buyer sophistication, what succeeded for you in the past is unlikely to sustain you in the future. The winners in business for tomorrow will be those who ruthlessly re-examine their assumptions about how they are doing business, what clients want, how they are set up to deliver on those expectations, and, last but not least, how they frame the conversations they have with, and the presentations they give to, prospects and clients.
An old, but apt quote that captures the challenges for the start of a new year is: "Even if you are on the right track, if you just sit there, you are going to get hit." (Will Rogers, Satirist)
Get moving!
Anne Miller
Make What You Say Pay!
---
Start moving on the right Presentation/Demo track WITH MY ONLINE Presentation COURSE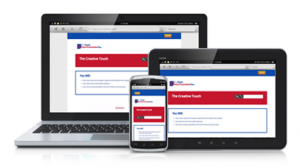 Everything you need to nail your presentations and demos!
This system includes everything you need to create your own Simple Sales Presentation Plan and close more deals than ever before. Learn more here!
Based on latest research
Strategies, Tips, & Templates to fully engage listeners
Use anywhere, any time on any platform
"Anne has transformed the way we engage with clients. I highly recommend her for demo/presentation training."
- Trish Bertuzzi, President, The Bridge Group, Inc.
---
Want a Presentation/Demo Assessment First?
Missing business?

No time for training?

Want to identify weak spots (Content, story, visuals, engagement, relevance, impact)?
Call today for details on how easy, cost-effective and practical it is to do an Assessment to fine-tune your presentations. 212 876 1875 or amiller@annemiller.com
---
If you like these posts, please share with friends, colleagues, and clients. Thank you!
---