I just returned from a two week vacation in Northern India. No matter how much I read, how many pictures I looked at, or how many people I talked to about this fascinating country, nothing—nothing—prepared me for the experience of actually being crushed by people and rickshaws in the old market in Delhi, floating on the Ganges in Varanasi watching cremations, being awed by the Taj Mahal, riding through the poverty-stricken towns in the country side, or walking alongside two big, black cows on the streets of Jaipur (and thinking that was normal). And therein is a lesson for you when you present to a group, demo your products, or speak in a large forum.
Aim for the Experience
Services and products by and large are very similar. Attention spans are short. So, the closer you can give people as much of the experience of what you are describing, the more likely they are to become excited about your offers.
Reciting facts, features and figures falls flat ("We provide multi-faceted, integrated systems to improve your business.")
Showing pictures helps ("A picture is worth, etc.")
But involvement resonates!
5 Ways to Involve
There are many ways to involve people in your presentation, whatever its format. Here are five:
Ask questions that get listeners to speculate: How do you see this working in your company? Who would benefit most from this?
Make listeners part of the presentation: Let them choose from a series of options which one you will talk about, or, let them give you fill-ins for a demo
Reference examples, stories from their world that they can relate to.
Use metaphors and analogies to help them "see" in their world the point you are making ("It's just like…)
Turn on their internal mental movie with phrases like "Imagine the following…" or "Think about how you felt when…"
The best presenters master the art of "Presentation as Experience." To do this yourself, constantly be asking yourself
What is my point?
Now, how can I help listeners see what I'm saying?
Finally, how can I involve them?
When you do this, your presentations become a shared experience that can thrill listeners into working with you.
Anne Miller
Words Matter - Make What You Say Pay!
P.S. Put India on your bucket list! I have traveled all over the world (China, South Africa, Australia, Europe, etc.) and nothing compares to India for its magical mix of colors, chaos, culture, and kindness. And, the perfect travel agent to help you set up just the right trip for India or any other destination is David Kohl, dkohl@ytc.com He loves helping people have a wonderful time.
---
GIVE THEM THE PRESENTATION EXPERIENCE THAT WINS BUSINESS!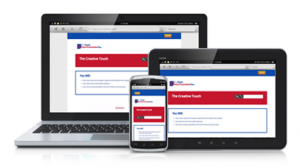 My Online Presentation Course has everything you need to nail your presentations and demos!
This system includes everything to create your own Simple Sales Presentation Plan and close more deals than ever before. Learn more here!
Based on latest research
Strategies, Tips, & Templates to fully engage listeners
Use anywhere, any time on any platform
"Anne has transformed the way we engage with clients. I highly recommend her for demo/presentation training."
- Trish Bertuzzi, President, The Bridge Group, Inc.
---
Want a Presentation/Demo Assessment First?
Missing business?

No time for training?

Want to identify weak spots (Content, story, visuals, engagement, relevance, impact)?
Call today for details on how easy, cost-effective and practical it is to do an Assessment to fine-tune your presentations. 212 876 1875 or amiller@annemiller.com
---
If you like these posts, please share with friends, colleagues, and clients. Thank you!