Poor Roger! He is bright, knowledgeable, and enthusiastic, but he never gets picked to go out on new business pitches with senior management. They love him. They respect him. They just don't want to present with him. Why?
BecauseRogerspeakssofastthathisenthusiasmandenergycomeacrossasnervousnesswhichmakesclientsdoubthisfirmcanreallydeliverontheirservices. Maybe you have someone on your team who does the same thing. Perhaps, that person is you.
"Slow Down. You Go to Fast. Got to Make the Morning Last." (Simon & Garfunkel)
There is no need to lose out on business opportunities because you speak too quickly. Here are four tips you can try right away to eliminate this presentation killer:
Pause where there would be commas and periods in what you are saying.

Imagine you are speaking to someone for whom English is a second or third language. When we do that, we automatically enunciate better, pause, and speak more clearly. Try it. Record yourself and you will hear the difference.

Experiment with silence for a couple of seconds when you get to the end of a major thought. Again, record yourself. Notice how when you speak, the pause seems like an eternity to you, but when you listen you will see that it is a relief for listeners and it gives them a chance to absorb and reflect on what you just said.

Record yourself reading famous speeches. (Lincoln did not say, "

Fourscoreandsevenyearsago

,ourfathersbroughtforthonthiscontinentanewnationconceivedinliberty, etc." ) Get used to what it feels like to pause for clarity and for emphasis.
Try It. You'll Like It!
These techniques
Allow you to breathe

Allow

you to think more clearly

Often eliminate those annoying non-words (uh, um) because you are more in control of your thoughts and not just rushing downhill, like a snowball, to the end of your presentation

Enhance

your

gravitas

Make you more accessible

Make it easier for listeners to ask questions

Relax you
Do you need any more reasons to work on managing your speaking pace?
Good Luck!
Anne Miller
Words Matter - Make What You Say Pay!
---
New! Just out today. Join me now on Andy Paul's podcast, Accelerate! We discuss how to become a more persuasive seller in the era of virtual selling. Learn the words that help you sell. Don't miss it. Click here to listen: http://snip.ly/6sinn
---
Get a professional review of your Executive Presence and Message to improve current results. Call today for your Personal Presentation Assessment.
Missing business?

No time for training?

Want to identify weak spots (Content, story, visuals, engagement, relevance, impact)?
Call today for details on how easy, cost-effective and practical it is to do an Assessment to fine-tune your presentations. 212 876 1875 or amiller@annemiller.com
"Anne has transformed the way we engage with clients. I highly recommend her for demo/presentation training."
Trish Bertuzzi, President, The Bridge Group, Inc.
---
Get MY ONLINE PRESENTATION COURSE to help Win more Presentations more easily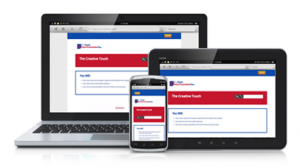 Everything you need to nail your presentations and demos!
This system includes everything you need to create your own Simple Sales Presentation Plan and close more deals than ever before. Learn more here!
Based on latest research
Strategies, Tips, &

Tyemplates

to fully engage listeners
Use anywhere, any time on any platform
---
If you like these posts, please share with friends, colleagues, and clients. Thank you!
---