How Sales & Presentation Savvy Are You?
When you sell to clients, present your ideas to others, or speak in public can you always answer yes to these three questions:
• Do I know precisely what impact I am having – and is it the one I want?
• Do the people I am in conversation with or presenting to really get what I'm saying?
• Will they act on my ideas and recommendations?
If you answered "no" to any of these questions , you are putting at risk your opportunity to close business, build commitment, or create change.
When the stakes are high, you need to be at your sales, presentation, or speaking best.
Get the presentation, sales, and speaking "smarts" that executives, managers, salespeople, and entrepreneurs need to succeed when they sell across a desk, across a screen, or across a stage. Contact Anne today to discuss your needs.
NEW ONLINE COURSE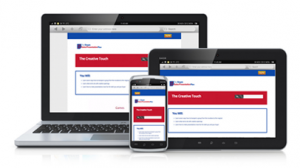 Everything you need to nail your presentations!
This system includes everything you need to create your own Simple Sales Presentation Plan and close more deals than ever before. Learn more here!
WHAT OTHERS ARE SAYING…
"Anne has transformed the way we engage with clients. I highly recommend her for demo/presentation training."

- Trish Bertuzzi, President, The Bridge Group, Inc.